Investment management
We are a specialized and independent investment manager. We rate our independence highly because this ultimately generates the best results for our clients. The factors below are characteristic of investment management by B.A. van Doorn.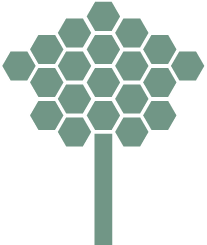 We have chosen for the profession so that we can serve our clients for a long term.
Lots of knowledge and experience
We are a professional team with extensive knowledge and experience in investment management.
Independent setup
We are not part of a larger financial institution, so we work fully independent and only in the best interest of the client.
Excellent track record
We have an excellent track record.
Low costs
We strive to keep costs for the client as low as possible.
Transparent portfolios
We make sure the client understands where he is invested in.
Core satellite approach
We use ETF's, indexfunds, individual stocks and bonds to construct your portfolio.
Implementation of investment views
We make choices that help to achieve the portfolio's objectives in various market conditions.
Continuous risk management
We continuously measure the risks of the portfolio in relation to market conditions and with the agreements with the client.
Clear reporting
We provide a quarterly report with qualitative and quantitative reports on the results and the outlook for the market.
How will B.A. van Doorn start working for you?
Investment management at B.A. van Doorn starts with a personal meeting. During this meeting we discuss whether your service requirements match with the services B.A. van Doorn can provide. Topics such as objectives, wishes, financial situation, but also your investment experience and risk attitude are discussed. Based on this introductory meeting and the topics discussed, we will work out a proposal for you.
You are obviously welcome at our office for an introductory meeting. We are also more than happy to visit you at your home or office.